PILOT STUDY ON THE CONTRIBUTION OF IMMERSIVE ART TO WORKER WELLNESS
REFLECTIONS AND EXPLORATIONS
Oasis Immersion and La Piscine, with the support of Beneva, reveal a white paper on "Vitamine Immersive" aiming to measure the impact of immersive experiences at the emotional and cognitive levels.
LAUCNCH Trajectoires numériques
the Future of work: CHALLENGES & OPPORTUNITIES?[in French]
La Piscine's first report analyzing the challenges and areas for opportunity in the future of work. Through meetings with experts, field surveys and analyses, La Piscine offers insight into the major changes shaking up the world of work from the perspective of well-being, space design and the people who occupy these spaces.
the challenges of post-covid spaces and THEIR PROSPECTS: what role do cci'S PLAY?[in French]
After the unprecedented year that was 2020, La Piscine wanted to examine the real impacts of the pandemic. How were our everyday spaces disrupted and how have we managed to adapt? We called on some of the great minds of the cultural and creative industries to learn about how they innovated to keep going.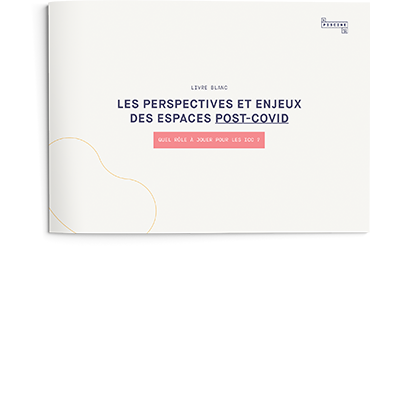 2020: should we laugh or cry?[in French]
To close 2020, La Piscine wanted to address mental health with humour.
For the occasion, Jean-Michel Vanasse (Planète Techno) held a virtual interview with guests Marylène Gendron, an emerging comedian, and Mariano Lopez, a psychosocial professional, to talk about their experiences.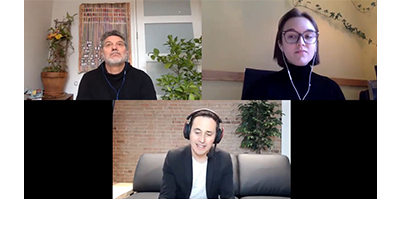 a watchword for 2020
joining FORCESes TO SERVE THE ICC COMMUNITY
PERSPECTIVES icc
Held in a hybrid format in the summer of 2020, the Perspectives ICC series focused on CCI entrepreneurs facing the new challenges created by COVID-19 in terms of how spaces are occupied and used.
THE icc collective
In response to the pandemic, industry associations joined forces in March 2020 to collectively provide essential support to entrepreneurs in the cultural and creative industries.
LISTENING AND RESPONDING WITH TAILORED solutions.
entrepreneurship during covid-19[in French]
At the height of the crisis in March, La Piscine's team posted a brief questionnaire of around twenty questions for cultural and creative entrepreneurs online.
The long-term goal was to offer the most suitable solutions and better guide support services.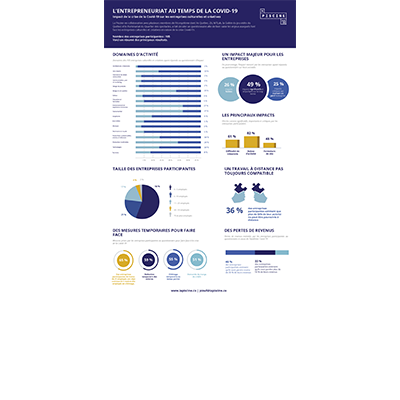 emergency plateform
In response to the urgent situation in spring 2020, La Piscine launched an emergency platform to offer short-term support for entrepreneurs for all organizational areas responsible for crisis management:
Human resources management

Financing

Crisis communications

Adapting business models 

Etc.
360h
OF VOLUNTEER COACHING